A bone doctor is a medical professional who specializes in the diagnosis and treatment of problems with the bones, joints, and muscles. They are also known as an orthopedic surgeon. Bone doctors can treat everything from broken bones to arthritis. If you are looking for the best bone doctor in Thane then look no further than Orthoking an orthopedic clinic in Thane
Why do you need to Visit a Bone Doctor or Orthopedic Doctor?
Pain is one of the most common reasons people visit an orthopaedic doctor. These medical professionals are experts in the complete musculoskeletal system and are familiar with the many kinds of joints and how they function. This also contains muscles, nerves, and other connective tissue in addition to bones, tendons, ligaments, joints, cartilage, and other connective tissue. Numerous musculoskeletal disorders and traumas can result in pain, and orthopaedic specialists can frequently assist in eliminating or reducing discomfort.
If you've ever experienced pain in your bones or joints, you know how debilitating it can be. The best way to find out what's causing your pain is to visit a bone doctor. Bone doctors are also known as orthopedic surgeons or Joint Pain Doctor in Thane.
Make an appointment if you're in pain. Bone specialist doctor in Thane (Orthopedic doctor) identify and address a wide range of bodily discomfort, including: –
Foot or Ankle pain
Shoulder, wrist, elbow or hand pain
Neck or Back pain
Hip pain
In addition to other things, orthopaedic surgeons can help enhance function and lessen or eliminate discomfort. They can also fix fractured bones and injuries to muscles and tendons. To enhance care, they can also collaborate with other experts including therapists, doctors who specialize in physical therapy, and pain management specialists. As a result, there will be increased mobility and function, less pain, and better quality of life.
The following are a few examples of injuries that can be treated with physical therapy, non-surgical therapies, and occasionally surgery:
Broken hips, wrists, kneecaps, compression fractures of the spine, and other fractures.
Meniscus tear
Plantar fasciitis
Ankle sprain
Such as the rupture of the Achilles tendon or the ACL
Shoulder pain is frequently brought on by rotator cuff tears
Tennis elbow
Stress fracture
Carpal tunnel Syndrome
There's a strong possibility an orthopaedic specialist can assist you, no matter what your injury entails.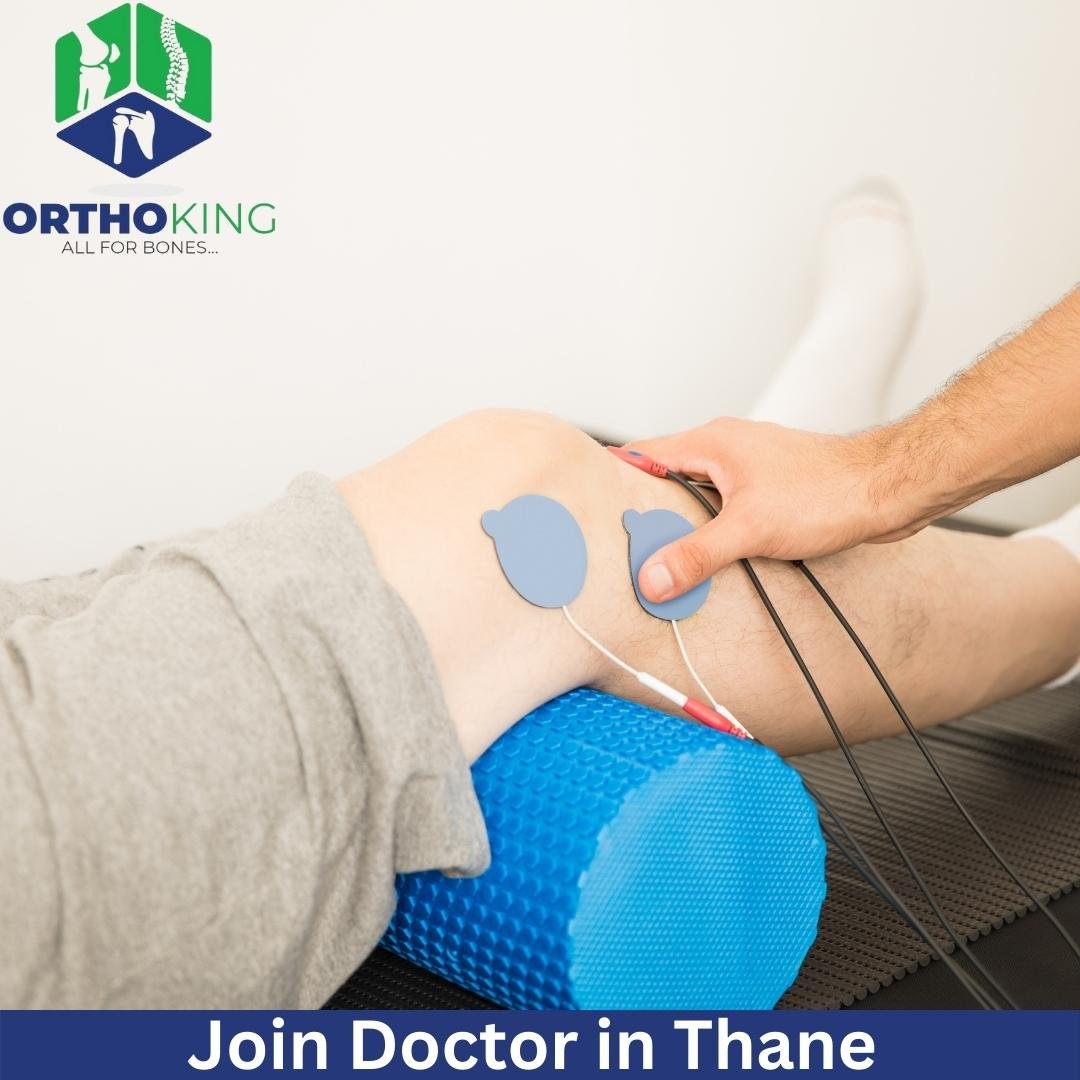 When you should visit Bone doctor or orthopedic doctor?
Please book an appointment with an orthopaedic doctor to get examined if you are dealing with any of the following symptoms.
Daily activities difficult due to pain, discomfort, or stiffness
Enduring pain (pain that has persisted for more than 12 weeks)
Reduced range of motion
Shakiness while walking or standing
Progressive arm or leg weakness or numbness
Injuries to soft tissues that have not healed after a few days
Why choose Orthoking for orthopedic treatment?
Our specialist's Joint doctor in Thane Dr. Bakul Arora&Dr. Priyank Patel is among the key reasons to choose Orthoking, an orthopedic clinic, for any orthopedic treatment in Thane. Both physicians have years of expertise and extensive training in the treatment of various orthopedic diseases. Additionally, they are committed to giving their patients the highest quality care. You may relax knowing that one of these doctors has your best interests in mind. Our patients are our top focus at Orthoking, and since we use the most up-to-date technology for all orthopedic treatments, many people have put their trust in us this year.
If you're searching for Join Doctor in Thane or Bone Doctor in Thane then please visit Orthoking an orthopedic Clinic in Thane.
Dedicated Advance Orthopedic Clinic in Thane - All For Bones
Our purpose is reinvigorating the day-to-day life of passionate people like you.
At The Orthopedic Clinic, we pride ourselves on providing the best care possible to our patients. We believe in treating the individual patient, not just their injury. Since our beginning in the Daytona Beach community in 1961, our goal has been to help our patients live their life in full motion through trusted, respectful, and cutting-edge orthopedic care. We have specialist Orthopedic Surgeon in Mumbai.
Orthopedic – Joint Replacement Surgeon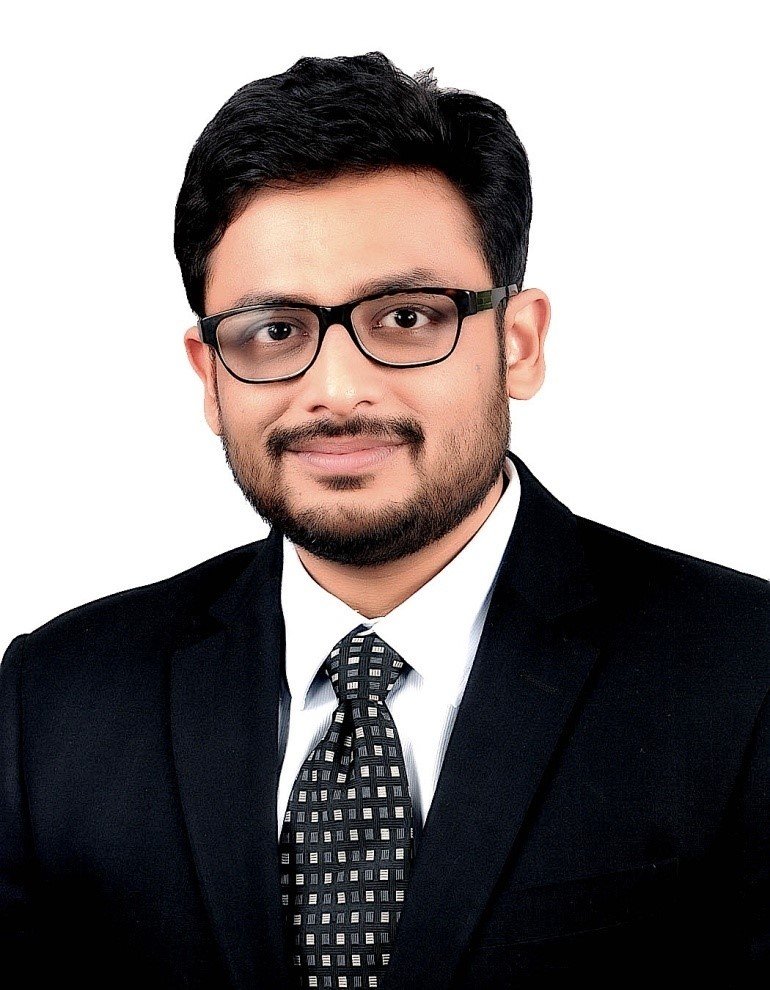 Orthopedic– Spine Surgeon
Orthopedic – Joint Replacement Surgeon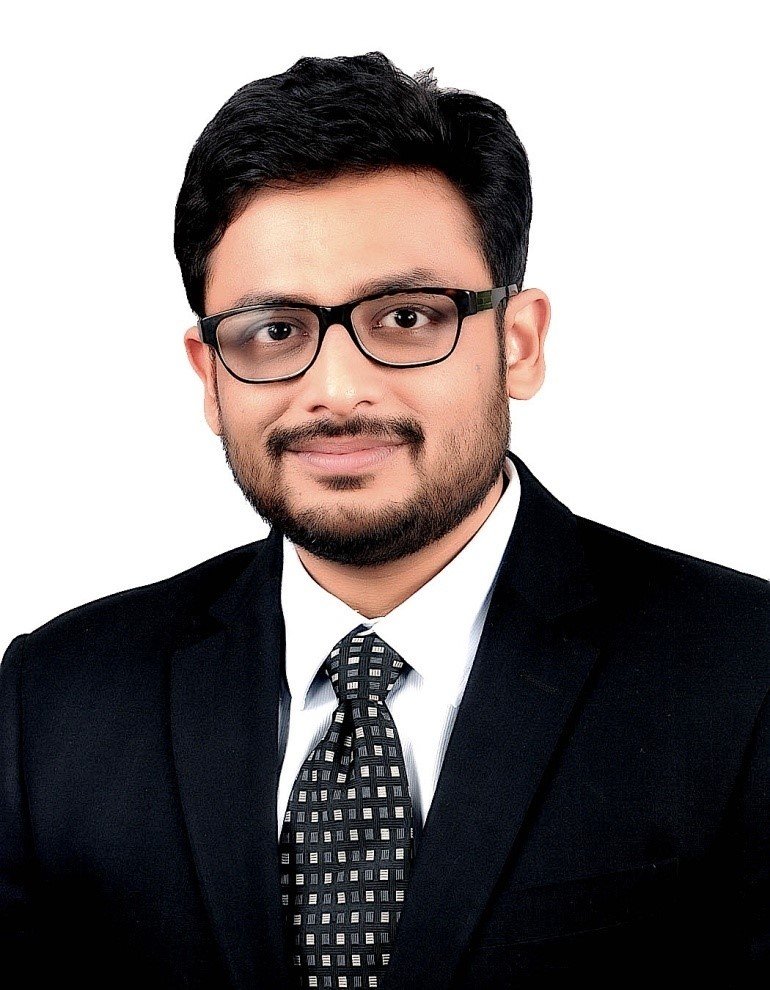 Orthopedic – Spine Surgeon
Treatments We Provide For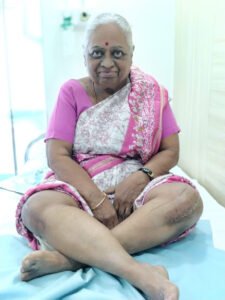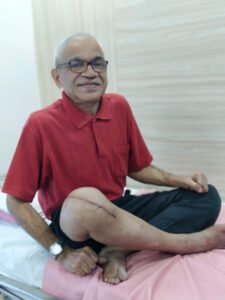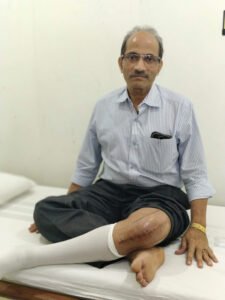 Dr. Bakul Arora is a Consultant Joint Replacement & Orthopaedic Surgeon is one of the leading Knee Replacement Surgeon in Thane and Mumbai with over 4000+ successfully surgeries. Dr. Bakul Arora specialises in Mini-invasive techniques which offer multiple benefits to patients. He does the surgery using Subvastus approach for Knee Replacement surgery and Direct Anterior Approach for Hip replacement Surgery . This new techniques has many advantages for patients like its pain-less , stich-less surgery, patients walks on the same day after surgery, no blood loss, faster recovery etc.
Patients Review on Arora Clinic
International Patients Videos
Before and After Knee Replacement Surgery
⇒ Wockhardt Hospital Mumbai Central, Mira road & Vashi
⇒ Apollo Spectra Hospital, Tardeo and Chembur
⇒ Cloud 9 Hospital, Malad
⇒ Criticare Hospital, Andheri
⇒ Arora Clinic, Hiranandani Meadows
⇒ Bethany Hospital, Vasant Vihar
⇒ Currae Hospital, Kapurbawdi
⇒ Horizon Hospital, Ghodbunder
⇒ Infinity Hospital, Majiwada
⇒ Lakecity Hospital, Khopat
⇒ Oscar Hospital, Majiwada
⇒ Drone Hospital, Bhiwandi